[cft format=0]
NRK, the Norwegian national broadcaster, has announced the final three acts that will take part in Melodi Grand Prix 2012. In a triple announcement, Tommy Fredvang, Rikke Lie and Petter Øien have been unveiled as the final three partipants in the 2012 Melodi Grand Prix.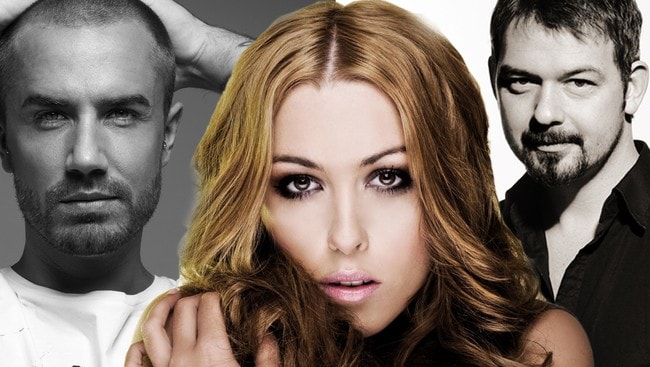 Photo: Rolf Ørjan Høgseth, Eirik Slyngstad & Wad/Danielsen Photography
Tommy Fredvang won many hearts across Norway in the first Norwegian X Factor and Shall We Dance, and states he is now setting his sights on MGP 2012. "Melodi Grand Prix has always been on my "list" of things I must do before I go to the grave", states Fredvang. His entry to MGP 2012 is entitled "Make it Better" which is described to be "three minutes of happiness, prosperity and a postitive mood", states Tommy Fredvang enthusiastically.
Like her contestant Tommy, Rikke Lie was also discovered on the first series of the Norwegian X Factor. "MGP is one of the largest showcase for artists in Norway. Sure it's great to finally be a part of the largest Saturday entertainment show that we have been following since we are little", Rikke states to NRK. She adds that she was initially asked by SVT to enter Melodifestivalen 2012; "I was asked to submit a song for the Swedish Melodifestivalen but then I thought no, we go for the Norwegian", says Rikke Lie.
The final contestant announced by NRK is Petter Øien, who will be entering as a soloist in 2012. Petter Øien is well known in Norway as the lead singer of Sie Gubba, who came fourth in Melodi Grand Prix 2011 with their hit song "Alt Du Vil Ha". Petter will be performing the song "Things Change", which is described as a country soung with subtle and profound lyrics. "This is a song that will hit like a bullet, and that will live long after MGP as well", states Øien.
[line]
The MGP 2012 line-up is;
Irresistible
Malin
Isabel Ødegård
Nora Foss Al-Jabri
Plumbo
Monica Johansen
Marthe Valle
Kim André Rysstad
Rudi Myntevik
Reidun Sæther
Yaseen Asher & Julie Maria Dahl
The Canoes
Lisa Stokke
The Carburetors
Lise Karlsnes
Håvard Lothe Band
United
Cocktail Slippers
Tooji
Rikke Normann
Silya Nymoen
Tommy Fredvang
Rikke Lie
Petter Øien
[line]
Earlier this year Stella Mwangi represented Norway in Eurovision 2011 with 'Haba Haba' but was unable to qualify to the Eurovision Song Contest final.